i wish your blog was here.

comments -- miketoole (at) gmail . com

BLOGS FROM ANOTHER TIME

2006
january
february
march
april
may
june
july
august
september
october
november
december

2005
january
february
march
april
may
june
july
august
september
october
november
december

2004
january
february
march
april
may
june
july
august
september
october
november
december

2003
march
april
may
june
july
august
september
october
november
december

Wednesday, December 31, 2003
by mike 12/31/2003
---
Tuesday, December 30, 2003
by mike 12/30/2003
Wilson
from Home Improvement died. He was the best character on that show. There will be an open casket at his funeral, but only from the nose up.
That joke was too easy, right? Or too mean? I can't decide.
I've watched more Home Improvement in my life than I should have. I used to work at a TV station and that was one of the shows we'd have on in syndication, so it was on a lot, and my job was basically to watch TV. There was a point where I saw it so much I actually started to believe it was a good show. Man, was I wrong. But in his defense (Wilson, played by Earl Hindman), he actually semed like he could have been a good actor, but got stuck on that crap show.
by mike 12/30/2003
Trucker hats are so six months ago! (And by the way, I meant to tell you that six months ago!) You look idiotic. You look childish. You look dumb. You look like you are trying too hard, although you are trying to make it look like you don't try at all. You look like you are not fooling anyone.
If there is any indication that these are no longer hip, it is the fact that Ashton Kutcher is always seen with one on. Come on. He should change his name to Ashton Kitscher. Once something gets to MTV, you know it's no longer cool. Even Trishelle wears one. Which reminds me -- ladies, you look even stupider in them than guys do.
By the way, I know that
bitching about trucker hats
is nothing new. It's just taken me a while to get to it.
For those that may not be aware, trucker hats are the old foam and mesh hats most of us kids wore when we were in Little League. That's what they were known as before they were trucker hats. Foam and mesh. I just found my old baseball hat from my Little League team. We were sponsored by Adam's Garage. I could probably sell that in my neighborhood for 15 bucks.
"Dude, where'd you get that hat? Adam's Garage? It's so obscure and retro."
"Oh, dude, I know. Just bought it from this dude. Only 15 bucks."
"Dude!"
Not that people in my neighborhood always talk like Bill and Ted, but let's just pretend they do. Actually they probably wouldn't talk about it, because it's too cool to even talk about it. That whole exchange up there would have been done through their knowing looks at each other.
Anyway, foam and mesh hats almost killed my best friend, so perhaps this is why I also hate them.
My friend Rich and I, when we both worked at Disney World would drive to work together. In the area that we would park, we usually drove by a parking attendant who would be directing traffic. One typically disgusting humid Orlando day, we felt pity for this guy. Well, not pity so much as gratitude for not having his job; standing on the hot asphalt by himself, pointing at cars, telling them to go, stop, turn, etc. Boring. A traffic light with feelings. See, in our job, we were driving boats. We were on the water! The open seas! The wind in our hair! The children vomiting! The fathers, wishing they never had kids, taking it out on us! It was a magical time.
Seriously, as I'm sure I've explained before, it was a great job.
We drove past this guy and Rich said, "Foam and mesh hats. I'm so glad we don't have to wear those." I agreed and we drove on, looking at that poor bastard with his stupid hat and yellow shorts. Meanwhile, we were dressed up like pirates or something, but whatever, there was neither foam, nor mesh involved in our jobs.
I think our foam and mesh hat conversation continued on for a bit, then we parked the car. Now, to get to our job, we had to walk back to where that guy was directing traffic. So we approach the intersection where we usually have to wait for him to give us the go-ahead, letting us know we are allowed to safely cross.
Before I go further, here is a little background on Rich: He doesn't always have the best attention span. Another time we were driving to work and Rich asked me about a problem he was having. His "problem" was the fact that he was dating two girls at the same time. I felt really bad for him too, considering the night before I spent a romantic evening with my pillow. So I gave him some truly heartfelt advice. Rich stared out the window for a while and I thought, Wow, I really got through to him. My advice is really sinking in! After about 30 seconds of silence, he exclaimed in amazement, "How does Disney
own
all this land?!" A good question, yes, but not one you want to hear when you feel like you just channeled the spirit of Dear Abby.
Anyway, back to the story. We were walking, approaching the parking attendant, and Rich was to my right. I looked to my left and noticed a bus coming down the road. I remember this bus because the side of it read "WALT DISNEY CONSTRUCTION COMPANY". I watched the bus approach the intersection at about 40 miles per hour and thought to myself, Hmmm, why would the construction company need a bus?
As I watched the bus pass in front of me, I followed it, trying to answer my own question. As it got to my right, I see Rich looking to his right, still walking, not even noticing the bus. My body froze. My eyes were open, but I know I wanted to close them, because I was about to see my friend get plastered by a bus. The bus flew by him, missing him by no more than a few inches. Rich stopped, shocked. He turned around to look at me. I looked at him. I yelled, "You almost got hit by a bus!" He replied back, "I almost got hit by a bus!"
The parking attendant let us know it was now safe to go, and we crossed. He looked at Rich, like he wanted to say, "Dude. You almost got hit by a bus."
We kept walking.
"Rich, you almost got hit by a bus."
"I know. I almost got hit by a bus," he replied.
The conversation went on like that for a little while longer. We got to where we clocked in for work, and we immediately told everyone, "He almost got hit by a bus!" "I almost got hit by a bus!"
Finally, I said to Rich, "What the hell were you doing? How did you not see that bus?" He turned, looked at me intently and paused. He then said, "I was looking at that guy's foam and mesh hat."
So thank God he wasn't killed that day, because not only would I have witnessed my best friend dying in a most violent manner, but it would have been due to a trucker hat. If that had happened, I would have lost my mind every time I saw Ashton Kutcher on Punk'd, or every time I walked down Bedford Avenue.
I went out to a bar on Christmas night and saw a guy stroll in with what was obviously a brand new trucker hat he found under his tree that morning. It's bad enough to wear one, but when it looks brand-spanking new, it's a million times worse. Unless his hat read, "I'm a horrid fucking cliché", it was without a doubt a terrible hat.
So please, put your trucker hats back in the thrift shops from whence they came, and leave them there for another generation of idiots to discover them.
by mike 12/30/2003
---
Monday, December 29, 2003
by mike 12/29/2003
Anyway, here are some predictions for the year 2004, in no particular order:
-- I will turn 29.
-- I will be hungover on January 1.
-- I will get Cat Stevens to sing "The Wind" at my funeral, even though he will be responsible for my death.
-- Howard Dean will win the Democratic nomination.
-- I will not vote for Howard Dean.
-- Howard Dean will come off as such a doofus during the debates, I will become a staunch Republican and run for the City Council under the War for Everyone! platform.
-- I will lose the election and realize that war isn't much of a deciding factor when people vote for City Council.
-- I will attempt to rejuvenate my career when I kiss Britney Spears on national television.
-- No one sees it because everyone is watching the season finale of The O.C.
-- While at work, I will mutter underneath my breath, "I fucking hate this place."
-- While at work, I will say aloud, "I fucking hate this place!"
-- When people ask me how my New Year's was, I'll reply, "Pretty good."
-- While at work, someone will complain to me about our job. I will reply, "This place ain't so bad."
-- George Bush will accidentally dial the wrong number when conceding the election to the winner. The number he dials is my cell phone. I will graciously accept his congratulations on behalf of our new president, Miss Oprah Winfrey.
-- I will offer to conference in Oprah. The president replies, "No. Just let her know I called."
-- Pudge Rodriguez will get to my web site by searching "
Pudge Urbina kiss
".
-- My sister will get me a George Foreman Grill for Christmas. I will get her George Foreman.
-- I will win the Nobel Prize for Blogging, but it will be taken away when the voting committee finds out that Desmond Tutu has a blog at http://deztoot.blogspot.com.
-- Someone will send me an email asking to "Check out my nude pics". I will not check out their nude pics.
-- I will be on The Price is Right and win the Showcase Showdown and will win an all expenses paid trip to Paris.
-- I will be nervous on this flight.
by mike 12/29/2003
earthquake
in Iran, these are some headlines CNN.com has to offer you this morning:
-- Death toll in
mudslides
rises to 14
-- Body of 1 of 3
missing snowboarders
found
-- Pregnant
woman
found dead, fetus gone
-- Motor home falls off
overpass
, kills five
It's the most wonderful time of the year.
The way they phrase the headline with the woman who was killed, it makes it seem like the fetus was somehow responsible and is now on the lam.
"We are looking for a fetus, approximately 17 inches tall and weighing six pounds. Last seen wearing nothing, not even a hat. Here is an artists' rendition of the suspect."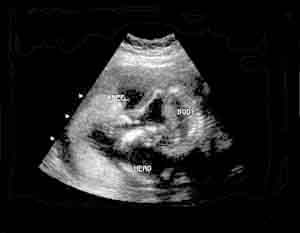 by mike 12/29/2003
---
Sunday, December 28, 2003
by mike 12/28/2003


First of all, I haven't seen a whole lot of movies that I want to see. I've also neglected to see any truly independent films, which I usually wait for on video. With the exception of City of God, I haven't been to any, and I'm not so sure that was even independent. But it was good. It was foreign, so I guess I'm just assuming it's independent. They couldn't even afford people who speak English.

Speaking of things on video, ever since I've joined Netflix, I've been able to catch up on all of those classics I should have seen. Now, no one can say, "You've never seen The Shining?" or "You've never seen Psycho?" and I can finally put an end to the incessant, "You've never seen Super Troopers?"

Last night I watched The Manchurian Candidate, which I think I might be able to say is my favorite movie of 2003. Or maybe my favorite was Matewan. John Sayles has become my favorite director. And my favorite album of the year is still OK Computer. It's going to take something great to knock it off the top of my list in 2004.

My favorite story of this year was Madonna kissing Christina Aguilera, because nobody gave a shit. She got Madonna's sloppy seconds. I bet one of Britney's demands for that show was Madonna had to kiss her first, because she didn't want whatever is in Christina's mouth to then be transferred to her.

Another reason I don't want to make a list is because I don't think anyone who reads this on a regular basis gives a shit about what I like when it comes to the world of entertainment. So I shouldn't really try to make a list.

Maybe I should just recap my own year for you, but that would prove to be boring. You can do that yourself by going back and reading this from the beginning, and be left to wonder, "What was Mike doing for those missing months of January and February?" My answer to you is "Not that much."

Well, I did try to steal a parking tram when I was in Epcot Center in February. We drank around the world (a beer in every "country") so when I got out I was pretty drunk. Stealing a tram was the smartest thing I could think of. And it was a great idea, but the execution of the idea was not very successful. I jumped into the tram, which was running, and pressed on the gas. Nothing happened. I then saw a green button and thought, Ah-ha! A green button! Well, if I've learned anything in my life, I know that green means go, so I will now press this green button and will be victorious in the theft of this tram.

So I pressed the green button and the entire thing shut down. That's not what green is supposed to do! Everything I know is wrong! So I tried to get out and the door seemed to be locked, or at least jammed. I'm stuck. I started to sober up a bit and realize that I could probably be thrown in Disney Jail for this. I look to my left and see a couple of Disney employees finally notice that something ain't right in parking tram #3. They start to walk over. I look to my right and I see about 8 of my equally drunk friends laughing their smiles off. They were enjoying this much more than I was at the moment. Finally, I give the door one good kick and it comes flying open and I haul ass to the car, free as a bird.

Until next time, Disney World.

I don't remember much about January. I remember thinking, "I am going to save my vacation days and sick days until the end of the year so I can take off a lot of days in December." I called in sick on January 2. And here it is December and I am working every day.


by mike 12/28/2003
---
Friday, December 26, 2003
by mike 12/26/2003
---
Wednesday, December 24, 2003
by mike 12/24/2003
This gal
thinks Jack White looks hot in his mug shot. I think he looks like Smeagol at the beginning of Return of the King. Therefore, the conclusion is hobbits are hot.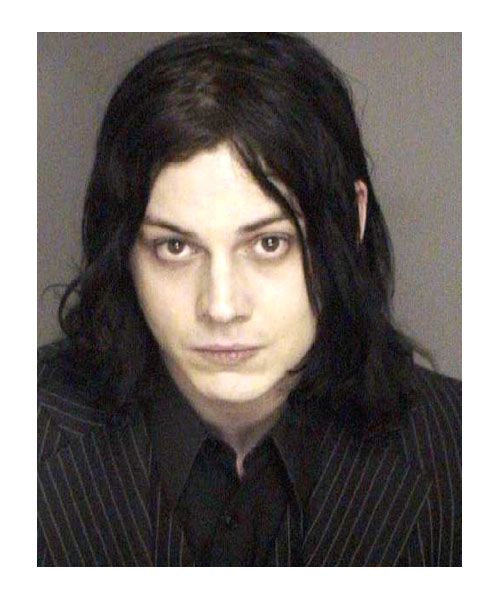 by mike 12/24/2003


Without a doubt, the cruelest line ever in a Christmas song. While I think it's fine to thank God that it's not you, it'd be kind of cruel to be like, "Dear God. Thank you for starving all of those Africans and not me. You gave me a pretty sweet deal. Amen. P.S., I want a pony. Please let Santa know."


by mike 12/24/2003
---
Tuesday, December 23, 2003
by mike 12/23/2003


Christmas. Where are the Christmas stories I should be telling you today?

As a child, I was allergic to everything. Chocolate, peanut butter, dogs, cats, and yes, even Christmas trees. So not only was my stocking filled with crap candy, but I was allergic to the tree. Of course, no one realized this until about the ninth Christmas in a row where I couldn't breathe. We always just chalked it up to the dog. But then the dog died, and I would still get sick.

Yes, we had a dog. He was there first, so there was no way we could get rid of him. Plus, he was a great dog. He was perfect in every way, except for his ability (or inability) to dodge oncoming traffic.

I became acclimated to the dog. Eventually, the allergies weren't so bad. But the tree would bring out the worst in me. Every Christmas morning, I'd be wheezing and sneezing. Opening a gift, take a hit off of the inhaler. Gift, inhaler. Gift, inhaler. It went like that.

Eventually we got the fake tree. One of those fake trees that doesn't look like a real Christmas tree. The needles were too long and too green. It was missing that little bit of grey. You know what I mean? Real trees have something of a grey tint to them.

Anyway, since I was always ill for the Real Tree Christmases, those are my thickest memories. I'm finding this really sad that I can't think of better Christmas stories. I remember certain things about Christmas time that made me happy. Driving home from church on Christmas Eve with my family, looking for Rudolph's nose. But then, of course, that whole thing turned out to be a damn lie. But those were the most fun car rides with my family. Done with church, now the fun part can begin. Fifteen minutes in the car of complete excitement, looking at radio towers with the red flashing light, knowing that had to be Santa. It was one of the few times in the backseat of the car where my sisters and I wouldn't fight over who was taking up too much of the seat.

I guess that's my magical Christmas memory. Here's a new one to add to the list:

As I was walking through the Toys R Us in Union Square last night, which looked like it was raped by the Ghost of Christmas Presents, I heard a mother, who wasn't sure what to buy her son for Christmas say, "Maybe I'll just buy him a skateboard. Watch him break his ass."

I think my mom said the same thing when she bought me my first skateboard.
by mike 12/23/2003
---
Monday, December 22, 2003
by mike 12/22/2003
this fine lady
. In the interest of giving you something interesting to read, I'll recommend
this post
.
I really need to get in the God damn Christmas spirit one of these days. I'm just not feeling it. I tried last night. I turned on the radio station that plays nothing but Christmas music, and the first song on was Mariah Carey. No! Dammit, no! This is not what I want for Christmas.
This will be my first Christmas not spent at the old childhood abode, because that has been sold. I guess I could go there and just walk in the door and pretend I still live there. I'll bring gifts. Maybe they'll accept me the same way the second family on Charles in Charge so freely accepted Charles. But I'm no Scott Baio.
So perhaps that has something to do with my lack of holiday cheer. I won't really be Home for the Holidays. You know what they say, You can't beat home sweet home.
I was just trying to think of a good Christmas story to tell and the first one that popped in my head was from a couple of years ago where I ate so much food that I could actually see my stomach had gotten a lot bigger. I was so full I couldn't fall asleep. About an hour after the last guest had departed (probably
Uncle Hank
), I stood up, ran to the bathroom and vomited like I've never vomited before.
And that is my Christmas tale.
I'll have to think of something better.
I'm off to do some last minute Christmas shopping for my family. Lexuses for everyone!!!
by mike 12/22/2003
by mike 12/22/2003
---
Sunday, December 21, 2003
by mike 12/21/2003
---
Saturday, December 20, 2003
by mike 12/20/2003
---
Friday, December 19, 2003
by mike 12/19/2003
---
Thursday, December 18, 2003
by mike 12/18/2003
by mike 12/18/2003
---
Tuesday, December 16, 2003
by mike 12/16/2003
---
Monday, December 15, 2003
by mike 12/15/2003
---
Sunday, December 14, 2003
by mike 12/14/2003
---
Saturday, December 13, 2003
by mike 12/13/2003
---
Friday, December 12, 2003
by mike 12/12/2003
Waking up that late is a pretty shitty feeling. I woke up feeling fine and I was like, "Good morning, world. YAWN! You are a little brighter today than you normally are. (Nice big stretch.) Good morning alarm clock. You aren't as loud as you usually are. You are also later than normal. Fuck! Shit. Fuck. God dammit!"
It goes from peace to mayhem so quickly. I hate that.
Because of my lateness, I got to hear some idiot who was on Imus. I have my alarm clock set to Imus, because it's usually so annoying that I have to wake up to turn it off. In my half sleep/half-awake head, I often stumble to the alarm clock shouting, "Shut up! You are not funny! Stop it! Stop talking now you piece of shit!" So anyway, this lady, who I believe was named
Laura Ingraham
was on the show, and she was talking about the brouhaha with the good ol' US of A not allowing certain countries (France, Germany, Canada) bidding rights to contracts in Iraq. She said something to the effect of, "Oh isn't that great? These countries stab us in the back, then they wonder why they don't get the same treatment ... blah blah blah."
OK, whatever her argument is, fine. BUT THEY DID NOT STAB US IN THE FUCKING BACK, YOU FUCKING IGNORANT ASSHOLE!
Sorry. Didn't mean to shout.
People who use that argument are retarded. I'm convinced. Do you know what stabbing in the back is? When Paul "Mr. Wonderful" Orndorff* watched his friend Hulk Hogan get the shit beat out of him, then went up in the ring afterwards, helped the Hulkster up, only to start beating the shit out of him, that's being stabbed in the back. When a friend suddenly turns on you for no reason, without you knowing it. All of these countries were pretty up front about not wanting to destroy another country without provocation. Maybe they were slapping us in the front, but definitely not stabbing us in the back.
When a crazy fan attacked Monica Seles and stabbed her in the back, that's being stabbed in the back. Saying, "I'm sorry, but I just don't agree with you. Despite the fact that we are allies, I can not support you in this endeavor," is not being stabbed in the back.
If all of these countries said, "OK, we will help you." Then on the day we decided to attack, they were all like, "Wait, you know what? Never mind. We were just fucking with you. I thought you knew that." That would be quite the back-stabbing.
Actually, just go to dictionary.com. They have a very
good definition
of the word.
*Side note: This morning as I was frantically dressing myself listening to this fool on the radio, I asked my brain to think of a good example of being stabbed in the back. The first thing I thought of was the Paul Orndorff/Hulk Hogan rivalry. This must have happened at least 15 years ago, probably more. Weird how the brain works. I haven't thought of that in forever, but it came back plain as day, seeing Mr. Wonderful go up to the Hulkster, checking to see if he was OK, then just beating the shit out of him. This was shocking to me. It was one of those great wrestling moments. I don't watch wrestling anymore. Too much bullshit. It used to be about the wrestling.
by mike 12/12/2003
---
Thursday, December 11, 2003
by mike 12/11/2003
Hearts of Palm
. After doing a little research, I found that this used to be called "swamp cabbage."
There are a lot of people in my office. I can see about 20 from where I am sitting, and all we can come up with is three cans of Hearts of Palm. My theory on this is that someone in this office was once quite poor. Poor enough to get donations from non-profit organizations. Once, a long time ago, they probably got three cans of Hearts of Palm and never opened them. Starving and poor, they actually decided to not eat the Hearts. Now that they have a job and they can afford their own cans of crappy food, they just dumped those Hearts right back in the City Harvest box. It's their way of giving back.
We also have a box for a coat drive. There is one coat in there.
Homeless people of the city, do not fear. You will soon have three cans of Hearts of Palm to consume and a jacket to share. Things are looking up.
by mike 12/11/2003
---
Wednesday, December 10, 2003
by mike 12/10/2003
---
Tuesday, December 09, 2003
by mike 12/09/2003
---
Thursday, December 04, 2003
by mike 12/04/2003
---
Tuesday, December 02, 2003
by mike 12/02/2003
---
Monday, December 01, 2003
by mike 12/01/2003
No, you gotta pull it out. Stick your hand in there and pull. Where the neck would be. Not the ass.
That was a line uttered by my mother while talking on the phone to my sister, advising her on how to prepare a turkey. I'm not exactly sure what Mr. Furley might misunderstand this as. It'd probably be something pretty sick. But it made me laugh.
Speaking of my sister, my world tour continues at the end of this week. I will be visiting her in Branson, Missouri. Yes, you read that right. BRANSON, here I come!
According to Homer Simpson, "it's like Vegas - if it were run by Ned Flanders."
According to me, it's some place in the middle of nowhere that my sister happens to live in.
According to the
official site
, "Branson is a unique combination of neon and nature where the stars in the theaters are as luminescent as the stars in the expansive night sky."
Neon and nature. Finally, someone decided to put the two together.
"Your neon Miller Lite sign is in my mountain."
"Your mountain is in my neon Miller Lite sign."
So here is your chance to put a bona fide Branson, Missouri postcard on your fridge.
Email
me your address and I promise you will get a postcard. Maybe you'll get one with
Yakov Smirnoff
on it.
by mike 12/01/2003
---