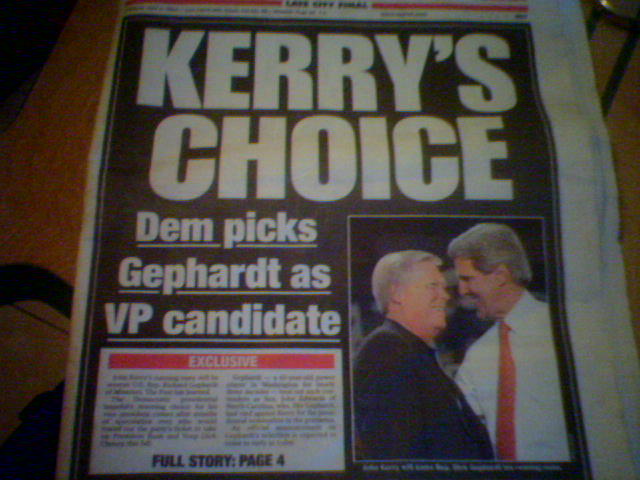 Wait, does this mean the back page is wrong as well and the Mets DID win last night and are only a game back of the Phillies? Sweet!
Dear NY Post. Please go back to what you are good at. Bashing France and gossiping about Paris Hilton. And only being a quarter. I guess that's what 25 cents buys for you these days. Shoddy reporting and the most biased rag in town.
Hmmm. I wonder what will be on the cover of the Daily News tomorrow... You think they'll mention this?